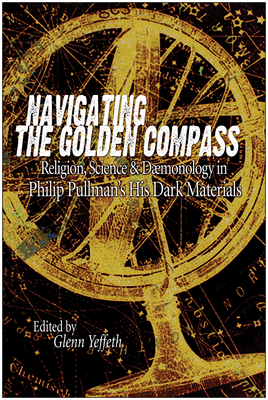 Navigating the Golden Compass (Paperback)
Religion, Science and Daemonology in His Dark Materials
Smart Pop, 9781932100525, 185pp.
Publication Date: July 11, 2005
* Individual store prices may vary.
Description
Contributors with backgrounds in philosophy, theology, science fiction, and children's literature bring their expertise to this critical investigation of Philip Pullman's His Dark Materials trilogy, and the insights it offers to today's world. The His Dark Materials trilogy is an unusual sort of young adult series: one that appeals to adults as much as to their children thanks to its richly imagined world, rigorously explored cosmology, and unflinching confrontation of the modern answers to life's big questions. Essays from a variety of critical disciplines do justice to the complexity and intrigue of this trilogy, exploring the answers to questions such as: Is His Dark Materials a new antireligious myth, or a failed perversion of Christian truth? and How does the story of the Specters of Cittagazze challenge our modern-day scientific practices?
or
Not Currently Available for Direct Purchase