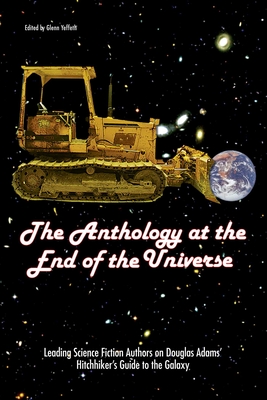 The Anthology at the End of the Universe
Leading Science Fiction Authors on Douglas Adams' the Hitchhiker's Guide to the Galaxy
Paperback

* Individual store prices may vary.
Description
Every aspect of the science fiction classic The Hitchhiker's Guide to the Galaxy is analyzed in a variety of quirky ways in this collection of essays. Topics include the logistics of the restaurant at the end of the universe, how the Internet is creating the real Hitchhiker's Guide, an assessment of Vogon poetry, and an analysis of computing. The essays are written by both science fiction greats, such as Cory Doctorow, Lawrence Watt-Evans, Stephen Baxter, Jacqueline Carey, and Alastair Reynolds, and up-and-coming writers.
Smart Pop, 9781932100563, 199pp.
Publication Date: March 11, 2005