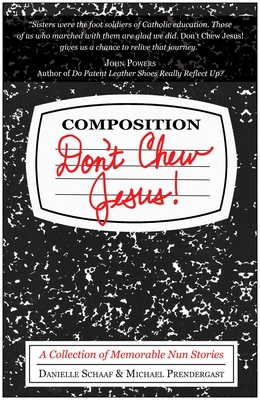 Don't Chew Jesus!: A Collection of Memorable Nun Stories (Hardcover)
A Collection of Memorable Nun Stories
Benbella Books, 9781932100822, 225pp.
Publication Date: January 1, 2007
Description
Filled with fond recollections and touching stories, these tales from hundreds of contributors pay tribute to nuns--those monochromatically clad monitors of the right, the wrong, and the holy. Catholic nuns are portrayed as devoted and passionate women who, armed with an arsenal of educational weaponry ranging from creative storytelling to psychological terrorism, had the massive responsibility of molding children into model citizens of God. The brief, descriptive anecdotes cover subjects ranging from religious training, habits, and devotion to discipline, pranks, and the always-dicey sex education. Readers are introduced to such legends-in-the-making as baseball-playing nuns, telepathic nuns, gun-toting nuns, and even skinny-dipping nuns. These nuns have seen it all--the silly or the sad, the frightening or sublime--and always keep their gazes directed upward.
Advertisement