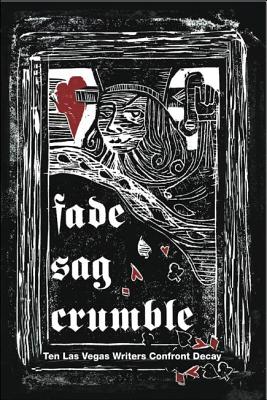 Fade, Sag, Crumble: Ten Las Vegas Writers Confront Decay (Paperback)
Ten Las Vegas Writers Confront Decay
Citylife Books, 9781932173796, 158pp.
Publication Date: November 1, 2011
* Individual store prices may vary.
or
Not Currently Available for Direct Purchase
Description
Decay is unavoidable. It's everywhere around us, physically, socially, spiritually. In our crumbling inner cities and foreclosure-ravaged suburbs. In the widening chasms of our politics. In the erosion of the social contract that once governed how we treat each other. In our own aging bodies and diminishing ambitions.Decay is a powerfully meaningful subject in the context of Las Vegas, a city devoted to gleaming surfaces, the glamour of youth and the thrill of the new. But it isn't immune to decline, and in the ten essays collected here, a diverse group of the city's best writers - novelists, journalists, scholars, critics - confront it head on. With refreshing candor, penetrating insight and plenty of wit, they probe the rot and look for ways to reclaim it, whether it's in their community, our public life or within themselves.The writers who participated in this project, sponsored by the 2011 Vegas Valley Book Festival, are Stephen Bates, Deborah Coonts, Lynette Curtis, Jarret Keene, Danielle Kelly, Andrew Kiraly, Rick Lax, Matthew O'Brien, Steve Sebelius and Stacy J. Willis.
Advertisement