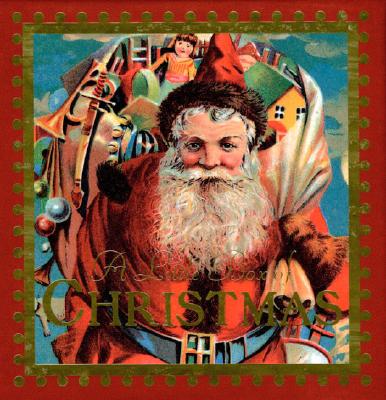 A Little Box of Christmas: Snowmen, Angels, and Santas (Boxed Set)
Snowmen, Angels, and Santas
Welcome Books, 9781932183863, 144pp.
Publication Date: September 1, 2005
* Individual store prices may vary.
or
Not Currently Available for Direct Purchase
Description
On the heels of A Little Box of Books: Fairy Tales, Nursery Rhymes and Songs - and filled with vintage children's book illustrations and charming postcard and paper ephemera that have become the trademark of Welcome's Little Big Book series - comes this endearing little three-book boxed set. This time the subject is the Christmas season's favorite emblems: Santas, Snowmen, and Angels. In Santas, learn the history behind jolly old Saint Nick, and what his aliases are around the world. Read all the timeless stories, songs, and poems inspired by him, including: "The Night Before Christmas," "Santa's Toy Shop," "Santa Claus is Coming To Town," and "Yes, Virginia, There is a Santa Claus." In Snowmen, read the poem The Snowman; sing "Frosty the Snowman;" learn crafts such as how to make snowman boxes, snow animals, and snowman tree ornaments and make such recipes as Marshmallow Snowmen and Snowpeople Cupcakes. In Angels, sing all the traditional favorites that focus on these celestial beings, including the carols "Angels We Have Heard on High," and "It Came Upon A Midnight Clear." Read the poetry of Robert Blake, Christina Rosetti, and Dante. Discover the background of these celestial beings, including the Nine Orders of Angels and how angels got their wings. And try delicious, classic recipes for Angel Food Cake, Angel Cookies, and Angel's Heart, a heavenly holiday cocktail.
About the Author
Natasha Tabori Fried is Managing Editor of Welcome Enterprises, Inc. She has co-edited, with Lena Tabori, The Little Big Book Of Love (William Morrow), and The Little Big Book of Chills & Thrills (Welcome).
Advertisement