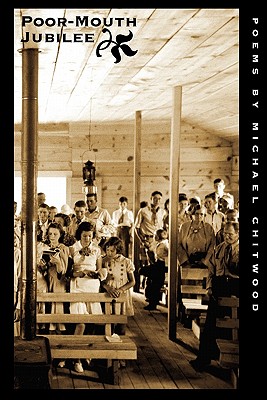 Poor-Mouth Jubilee
Paperback

* Individual store prices may vary.
Description
Advance praise: Andrew Hudgins says, "No book about happiness has made me half as happy as I was made by POOR-MOUTH JUBILEE, Michael Chitwood's sublime book about sorrow. Chitwood gives sorrow all its due respect - and no more, so the book is often laugh-out funny in its wisdom. POOR-MOUTH JUBILEE pulses with the exhilaration of being alive." And Sydney Lea says, "At a time when 'religion' is too often misrepresented by literalists and scorekeepers, all through Poor-Mouth Jubilee we're reminded that genuine belief (and doubt) resists the sound bite. The moment we try to articulate a thing as ineffable as faith, we're reduced to formality, and too often to formula. This brilliant poet resists such facile - and anti-Scriptural - recourses, paradoxically noting the poverty of his own expression, which for this reader is a richness rare in current poetry.
Tupelo Press, 9781932195897, 72pp.
Publication Date: October 15, 2010