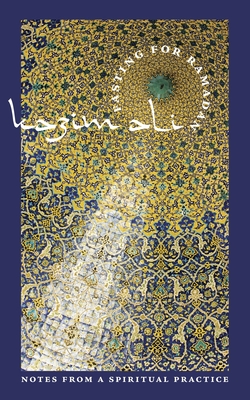 Fasting for Ramadan (Paperback)
Notes from a Spiritual Practice
Tupelo Press, 9781932195941, 212pp.
Publication Date: April 30, 2011
* Individual store prices may vary.
Description
To go without food from dawn to dusk for the whole month of Ramadan - how does this feel? What do we become when we deny our major appetites during the hours of daylight, and in what ways does this transform the nights? In these absences, what new presences, what illuminations and revelations arise? After many years of not practicing, acclaimed writer Kazim Ali has re-embraced the Ramadan tradition, and he brings a poet's precision and ardor to these brilliant meditations on an ancient and yet entirely contemporary ritual. Jane Hirshfield has said, "Kazim Ali - a writer whose powers astonish in everything he puts pen to - has made in FASTING FOR RAMADAN a book that is hybrid, peregrine, and deeply, quietly revelatory. Ali's meditations on the month-long ritual fast unfold, across cultures and spiritual practices, the deep meaning of a chosen foregoing. These journal-born pages are both intimate and public, at once ecumenical, particular, daily, and eloquently learned; planted on the deep roots of tradition, they breathe this moment's air. Is it possible for a work to be at once modest and an undeniable tour de force? This book proves: it is.