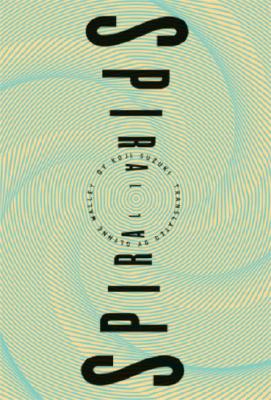 Spiral (Paperback)
Vertical, 9781932234169, 283pp.
Publication Date: August 1, 2005
* Individual store prices may vary.
or
Not Currently Available for Direct Purchase
Description
Dr. Ando who has yet to recover from his son's death at sea, conducts an autopsy on an old friend who has died under unusual circumstances. The corpse, that of cynical philosophy professor Ryuji Takayama, has something to tell him. And Ryuji isn't the only one who chooses to make a reappearance in this story.
You don't know what the RING is yet. The terms of the curse of the videotape undergo a jaw-dropping reconfiguration in this novel, the horror master's stunning reinvention of his own bestselling tale. Spiral is written as a stand-alone work; for Rinbg fans, its' a sequel that redefines the word.
About the Author
Koji Suzuki was born in 1957 in Hamamatsu, southwest of Tokyo. He attended Keio University where he majored in French. After graduating he held numerous odd jobs, including a stint as a cram school teacher. Also a self-described jock, he holds a first-class yachting license and crossed the U.S., from Key West to Los Angeles, on his motorcycle.The father of two daughters, Suzuki is a respected authority on childrearing and has written numerous works on the subject. He acquired his expertise when he was a struggling writer and househusband. Suzuki also has translated a children's book into Japanese, The Little Sod Diaries by the crime novelist Simon Brett.In 1990, Suzuki's first full-length work, Paradise won the Japanese Fantasy Novel Award and launched his career as a fiction writer. Ring, written with a baby on his lap, catapulted him to fame, and the multi-million selling sequels Spiral and Loop cemented his reputation as a world-class talent. Often called the "Stephen King of Japan," Suzuki has played a crucial role in establishing mainstream credentials for horror novels in his country. He is based in Tokyo but loves to travel, often in the United States. Birthday is his sixth novel to appear in English.
Praise For Spiral…
"Suzuki is called the Stephen King of his country, but that's not really accurate; King isn't nearly as adept at creating complex characters, explaining scientific principles or writing the kind of dialogue that might actually be spoken by humans." - Las Vegas Mercury


"...Suzuki is plowing a path that nobody else has traveled, ..." - Agony Columns

"Suzuki's ambitious trilogy does succeed, and it's hard not to be impressed with his aplomb in turning a straight supernatural horror mystery around into a piece of pure science fiction." - TIMES
"...a unique, alchemical quality... he has demonstrated a miraculous power for transmuting the very common into the very frightening." -- Rue Morgue"An enduring modern archetype"-- SF Reader
Advertisement