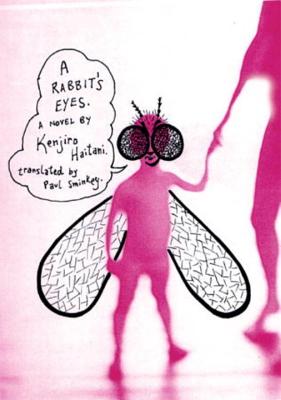 A Rabbit's Eyes (Paperback)
Vertical, 9781932234213, 200pp.
Publication Date: September 1, 2005
* Individual store prices may vary.
Description
A moral cornerstone for aspiring and continuing teachers, this novel, written by a veteran of the vocation, has sold over a million copies and remains one of the most enduring achievements of modern Japanese literature. At the core, the challenges of teaching are the same the world over. Kenjiro Haitani's charming and profoundly moving reminder to keep faith with the kids is finally out in English.

It's a typical day at the elementary school when a beautiful young newlywed named Ms. Kotani, the new teacher, eagerly goes into class and leaves before the final bell sobbing. Her students include the silent boy Tetsuzo, whose hobby is collecting flies, and a girl, Minako, who could keep Ritalin in business all alone. Most of the school's teachers have never given these kids a chance, but Ms. Kotani will not give up so easily--even when her single-minded efforts start hurting her marriage.
About the Author
Kenjiro Haitani is the recipient of the Andersen International Award for Excellence in Childrens' Fiction. He founded a nursery school- Children of the Sun- twenty years ago and is a member of UNESCO and a tireless activist for chidren's rights. A Rabbit's Eyes marks his stateside debut.
Praise For A Rabbit's Eyes…
"A Rabbit's Eyes is a satisfying boy-and-his-pet tale, as well as a peek into the weirdly dichotomous world of Japanese schools, where Mary Kay Letourneau—esque flirting and student whackings happily coexist." - Robert Ito, The Village Voice
"Haitani has created a very rich and moving book populated by a very worthy group of characters."- Pacific Dreams