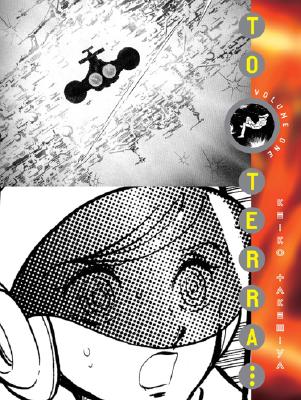 To Terra... Volume 1 (Paperback)
Vertical, 9781932234671, 343pp.
Publication Date: February 20, 2007
* Individual store prices may vary.
or
Not Currently Available for Direct Purchase
Description
The future. Having driven Terra to the brink of environmental collapse, humanity decides to reform itself by ushering in the age of Superior Domination (S.D.), a system of social control in which children are no longer the offspring of parents but progeny of a universal computer. The new social order, however, results in an unexpected byproduct: the Mu, a mutant race with extrasensory powers who are forced in exile by The System.

The saga begins on educational planet Ataraxia, where Jomy Marcus Shin, a brash and unpredictable teenager, is nervously preparing to enter adult society. When his Maturity Check goes wrong, the Mu intervene in the great hope that Jomy, who possesses Mu telepathy and human physical strength, can lead them back home, to Terra...
About the Author
Keiko Takemiya was one of the first female shojo manga writers, and has achieved great success with her science fiction and yaoi (boy-boy love) works. She is noted in Japan as part of the "Magnificent Forty-Niners," female artists who pioneered shojo manga (comics for girls), creating wonderful works that have inspired many of today's best-known manga artists.
Praise For To Terra... Volume 1…
"To Terra... is an amazing piece of comic art, and no dedicated manga reader should pass it up." - Newtype USA

" An outstanding addition to the pantheon of great manga." - Comics212.net

"Either way this is sweet old skool sci-fi goodness (think Leiji Matsumoto) wrapped in Ooizumi Salon art with a flair for Ishinomori costume designs... Yeah this is a manga-wotaku's dream." - MangaCast

"The art stands out as unique as it did back 30 years ago. It feels both retro and progressive. Takemiya's settings and organic spaceships are simply awing to look at in each page." –About Heroes

"To Terra is an engrossing ride through the stars… " —Manga Maniac Café
Advertisement