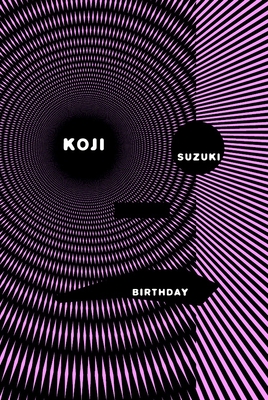 Birthday
Paperback

* Individual store prices may vary.
Other Editions of This Title:
Hardcover (12/12/2006)
Description
Basis of the Hit Movie Ring 0: Birthday!Birthday is Ring-master Koji Suzuki's return to the Ring universe, a collection of short stories focusing on the female characters with a theme of birth. An exploration of extraordinary circumstances from the perspective of memorable women, this expansion of the Ring, Spiral, and Loop world was adapted into a hit movie less than a year after the book's publication.Thirty years before the tragic events of Ring, Sadako Yamamura was an aspiring stage actress on the verge of her theatrical debut. The beautiful and ravishing Sadako was the object of every male's desire involved with the company including n the director. There was one thespian she was interested in, but… Fast forward past the events of Ring, Ryuji Takayama's distraught lover, Mai Takano is struggling in the wake of the professor's mysterious demise. Mai visits Ryuji's parents' house to find the missing pages of his soon-to-be published article. There she is drawn to a curious videotape and a fate more terrifying than Ryuji or Kazuyuki Asakawa's.Reiko Sugiura questioned the purpose of bringing a child into a world where there was only death. She already lost one son, and the father of her unborn child, Kaoru Futami, had disappeared in search of a cure to the deadly disease that threatened all life. Despite Kaoru's to meet again in two months, he has not returned. Despondent but driven for answers Reiko is led to the Loop project, where she will discover the final truths of the Ring virus.
Praise For Birthday…
"Suzuki has a flair for cinematic descriptions that leap off the page, resulting ingripping stories that just might give you nightmares." - Mark Rifkin mark.rifkin@twi-ny.com.


"If the "interpretation of dreams are the royal road to the unconscious," as Sigmund Freud once said, Birthday by Koji Suzuki is a highway to the horrors of human evil." — Foreword Magazine
Vertical, 9781932234824, 224pp.
Publication Date: September 4, 2007
About the Author
Koji Suzuki was born in 1957 in Hamamatsu, southwest of Tokyo. He attended Keio University where he majored in French. After graduating he held numerous odd jobs, including a stint as a cram school teacher. Also a self-described jock, he holds a first-class yachting license and crossed the U.S., from Key West to Los Angeles, on his motorcycle.The father of two daughters, Suzuki is a respected authority on childrearing and has written numerous works on the subject. He acquired his expertise when he was a struggling writer and househusband. Suzuki also has translated a children's book into Japanese, The Little Sod Diaries by the crime novelist Simon Brett.In 1990, Suzuki's first full-length work, Paradise won the Japanese Fantasy Novel Award and launched his career as a fiction writer. Ring, written with a baby on his lap, catapulted him to fame, and the multi-million selling sequels Spiral and Loop cemented his reputation as a world-class talent. Often called the "Stephen King of Japan," Suzuki has played a crucial role in establishing mainstream credentials for horror novels in his country. He is based in Tokyo but loves to travel, often in the United States. Birthday is his sixth novel to appear in English.
or
Not Currently Available for Direct Purchase