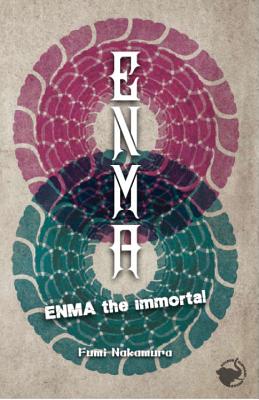 Enma the Immortal (Paperback)
Vertical, 9781932234909, 224pp.
Publication Date: April 10, 2012
* Individual store prices may vary.
or
Not Currently Available for Direct Purchase
Description
In the 19th century, feudal Japan was only a few steps away from the Meiji Revolution. A low-class samurai turned revolutionly fighter named Amane desperately attempts to elude the clutches of the Shogunate's Special Police Unit--the infamous Shinsengumi.
Fatally injured from sword wounds given to him by his former colleagues in arms, Amane somehow managed to roll upon the small shack of a tattooist named Baikou.
Realizing that Amane's life was in deep peril, the tattoo artist decided to etch a curse in ink onto the dying Amane's skin. And soon a forbidden sanskrit marking was now forever emblazened on Amane's hand. The technique Baikou utilized is called an "Demonic Interjection."
Amane survived the ordeal, but was then burdened with the fact that he was now an immortal. With the miserable knowledge of being exiled from the rest of human life, Amane would then resign himself to became an apprentice to Baikou in hope to evenutally master a range of tattooing techniques which would ultimately control the tattoo bearer's life. From this day on, Amane would be known as "Enma," named after the Buddhist gatekeeper of hell. He must now live forever granting others new life while desperately seeking the monster like him who is at the source of his life-long problems.
About the Author
Fumi Nakamura, born in 1961, is a housewife and mother of two. A lifelong reader and her hobby became a reality after 20 years when wer once simple life was suddenly put in the international literary spotlight In 2010 she was awarded the Golden Elephant Award for her debut work ENMA, as selected by a panel of international judges."
Praise For Enma the Immortal…
"The story is perfect for the historical fantasy genre. Through the brilliant idea of carving tattoos to make someone immortal and the evolving scenes of Japan as it shifted from Meiji Restoration to its Showa Era, Nakamura's well-planned scenes allow readers to immerse themselves into the book creating a deep reading experience.  The author's decadent style of composition also adds so much to the revolutionary times depicted in this tale. Nakamura's version of Japan is desperate and hopeful at the same time. In contrast to overflowing sub-genres of recent historical/fantasy novels, ENMA is a solid, spectacular epic for a general audience." - The Golden Elephant Award Committee
Advertisement