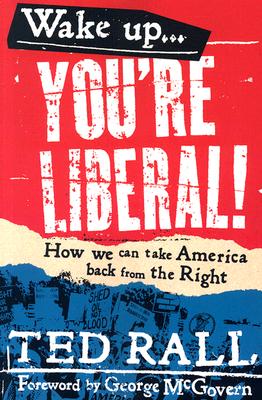 Wake Up, You're Liberal!: How We Can Take America Back from the Right (Paperback)
How We Can Take America Back from the Right
Soft Skull Press, 9781932360226, 315pp.
Publication Date: May 14, 2004
Description
Declaring that there hasn't been a "real" Democrat in the White House since Lyndon Johnson, Ted Rall decries the hijacking of the government by right-wingers and the seeming powerlessness of the left to stop them. Wake Up, America! You're Liberal! features his trademark no-holds-barred invective and 30 thought-provoking illustrations.

Rall, seeing the left in disarray, tells liberal Americans how to organize a vibrant, relevant alternative to rightist rule and make life better for vast numbers of people in the process. In fact, he says, in order to enjoy the mainstream majority status they deserve, liberals must strive to create a viable American left centered around an effective Democratic party.
Advertisement