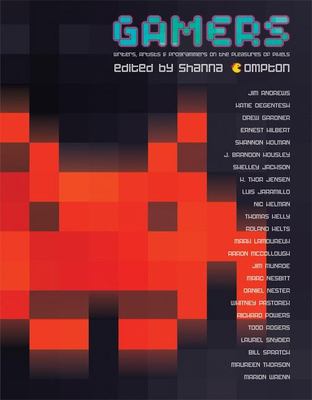 Gamers: Writers, Artists and Programmers on the Pleasures of Pixels (Paperback)
Writers, Artists and Programmers on the Pleasures of Pixels
Soft Skull Press, 9781932360578, 255pp.
Publication Date: October 26, 2004
Description
No longer just for kids and fanatics, video games have been growing in sophistication and popularity with each passing year and their cultural reach is expanding too - spawning magazines, international conferences, university courses, and blockbuster movies. In Gamers, noted writers, artists, scholars, poets, and programmers talk about what gaming means to them and discuss the growing impact of video games on fashion, fiction, film, and music. Contributors include Richard Powers, Colson Whitehead, Shelley Jackson, Matthew Sharpe, Marc Nesbitt, Daniel Nester, Whitney Pastorek, and Jim Andrews. Essays feature a glittering mix of topics from the esoteric to the purely entertaining: gender identity in relation to gaming, video golf as a meditative exercise, Ms. Pacman versus The Sims, the similarities between writing fiction and programming, the confessions of a video poker junkie, and much more in this witty, wide-screen look at how video games are becoming part of the cultural landscape.
Advertisement