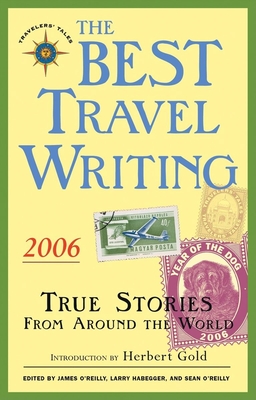 The Best Travel Writing: True Stories from Around the World (Paperback)
True Stories from Around the World
Travelers' Tales Guides, 9781932361315, 350pp.
Publication Date: February 1, 2006
Description
For readers planning to spend time in a foreign locale, wanting to reminisce about a favorite trip, or just plain interested in the world, The Best Travel Writing 2006 provides over 25 of the best travel pieces from emerging and established authors. Covering every corner of the globe, these stories include the tale of a lone woman sailing with a ship of pirates, the kaleidoscopic world of a sex-addled visitor to Thailand, an amazing coat that seems to have been everywhere, and the bizarre world atop Mount Kilimanjaro. The latest installment in a consistently entertaining series highlighting the adventuresome side of travel, The Best Travel Writing 2006 showcases gripping stories from around the world.
Advertisement