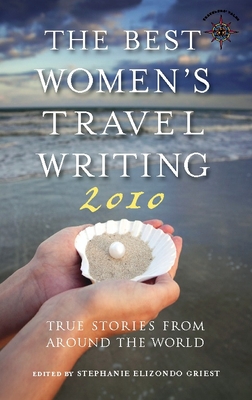 The Best Women's Travel Writing: True Stories from Around the World (Paperback)
True Stories from Around the World
Travelers' Tales Guides, 9781932361742, 291pp.
Publication Date: March 16, 2010
Description
Since publishing the original edition of A Woman's World in 1995, Travelers' Tales has been the recognized leader in women's travel literature. The Best Women's Travel Writing 2010 is the sixth book in an annual series that presents stimulating, inspiring, and uplifting adventures from women who have traveled to the ends of the earth to discover new places, peoples, and facets of themselves. The common threads connecting these stories are a woman's perspective and fresh, compelling storytelling to make the reader laugh, weep, wish she were there, or be glad she wasn't. In The Best Women's Travel Writing 2010 readers will discover the hidden magic of Flamenco in Spain, walk the night and its terrors in Benin, have an excellent last day in Costa Rica, poke their way into the psyche of a security agent in Kabul, learn something new about death and Mexico in San Miguel de Allende, travel the darker side of the Hawaiian fantasy, draw a map of Argentinian tango, meet the best people in the world in Zimbabwe...and much more.
Advertisement