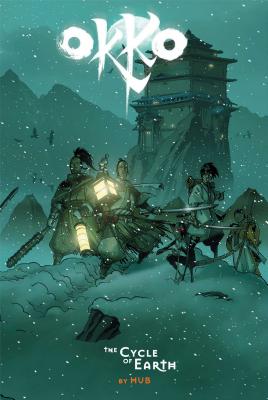 The Cycle of Earth (Hardcover)
Archaia Studios Press, 9781932386554, 106pp.
Publication Date: November 25, 2009
* Individual store prices may vary.
or
Not Currently Available for Direct Purchase
Description
It is the Winter of 1109 in the official calendar of the Pajan Empire. Okko and his faithful companions -- the mysterious masked Noburo, Noshin the monk and young Tikku -- arrive at the City of the Blasting Powder. While seeking a guide to help them cross the perilous chain of the seven monasteries, they meet a skillful warrior: Mow of the Wind. Okko and his companions seek the Forbidden Libraries of the Eighth Monastery on the Roof of the World, but the way is dangerous, and the ancient powers of the Earth demand a blood sacrifice when awoken.
About the Author
Humbert Chabuel was born in Annecy and educated in Lyon. After a short stint in art school, headed for Paris to work with Luc Besson on film projects like 'The Fifth Element', starring Bruce Willis. His first comics project was 'Kazandou', a series of two books written by Gess and drawn by Chabuel under his own name in 1996-97. He worked with the likes of Moebius and Mezieres and co-created the artistic label Oki Doki for his advertising, video game and television work. He created 'Okko', his first comic series that is published by Delcourt. Hub showed himself an allround author with this popular samurai series with fantasy elements set in Japan. In addition to 'Okko', Hub has drawn the 'Future Exposed' from a script by Uncx and Abraxxxas for IOT Records (2007) and written 'Aslak' with Fred Weytens for Emmanuel Michalak for Delcourt (2011). Hub draws his inspiration from comic artists like Herge, Hayao Miyazaki and Michetz.
Advertisement