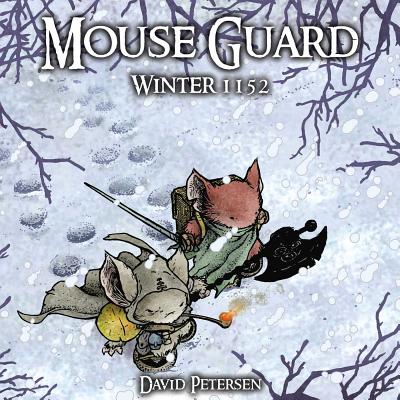 Mouse Guard Volume 2 (Hardcover)
Winter 1152
Archaia Studios Press, 9781932386745, 192pp.
Publication Date: July 1, 2009
* Individual store prices may vary.
or
Not Currently Available for Direct Purchase
Description
In the Winter of 1152, the Mouse Guard face a food and supply shortage threatening the lives of many mouse through a cold and icy season. Some of the Guard's finest -- Saxon, Kenzie, Lieam, and Sadie, led by Celanawe, the legendary Black Axe -- traverse the snow-blanketed territories acting as diplomats to improve relations between the mouse cities and the Guard, and find themselves on a race against time to deliver crucial medicines. This is a winter not every Guard may survive... Collects the second Mouse Guard series by Russ Manning Award-winner David Petersen, with an epilogue and bonus content.
About the Author
David Petersen was born in 1977. His artistic career soon followed. A steady diet of cartoons, comics and tree climbing fed his imagination and is what still inspires his work today. David was the 2007 Russ Manning Award recipient for Most Promising Newcomer, and in 2008 won Eisner Awards for Best Publication for Kids (Mouse Guard: Fall 1152 & Winter 1152) and Best Graphic Album - Reprint (Mouse Guard: Fall 1152 Hardcover). He received his BFA in Printmaking from Eastern Michigan University where he met his wife Julia. They continue to reside in Michigan with their dog Autumn
Advertisement