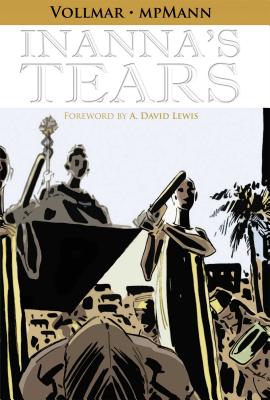 Inanna's Tears (Hardcover)
Archaia Entertainment, 9781932386790, 144pp.
Publication Date: February 22, 2011
* Individual store prices may vary.
or
Not Currently Available for Direct Purchase
Description
In Sumer, before the rise of the kingship, the prosperous city of Birith is known throughout the land for its devotion to the goddess Inanna. But after a thousand years of plenty, the city is in danger of being overrun by the nomadic refugees that swell in number outside of its walls. Even as her high priest makes plans to preside over his final ritual to Inanna and name a successor, powerful interests outside of the city begin to question the wisdom of continuing to submit to the Temple's authority. When the role of consort is passed unexpectedly to a woman named Entika, she must overcome not only the prejudices of her own people but a cunning enemy backed by the rising tide of history. Collects and completes the Inanna's Tears series, a proto-historical, romantic tragedy in five acts, 5,000 years in the making.
About the Author
Rob Vollmar is a writer of and about comics. His first graphic novel, The Castaways, was nomimated for an Eisner Award in 2002. He is an associate contributing editor for World Literature Today magazine. Marvin Perry Mann began his comics career inking The Trouble With Girls (Malibu Graphics). Other titles included Ape City, Lizard Lady and Flesh Gordon.
Advertisement