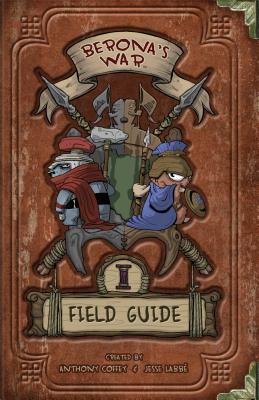 Berona's War: Field Guide (Hardcover)
Field Guide
Archaia Studios Press, 9781932386899, 160pp.
Publication Date: September 7, 2010
* Individual store prices may vary.
or
Not Currently Available for Direct Purchase
Description
From the minds of artists/storytellers Jesse Labbe and Anthony Coffey comes this epic tale of two adorable, fur-covered races doomed by their own escalating violence The Ele-Alta and the Cropones wage war over the island of Berona's most desirable piece of real estate: the land called Amity. Cute and cuddly on the outside, but ferocious to the core, these fuzzy fighters will continue their bloodshed no matter the cost The Berona's War: Field Guide provides a great introduction to the world of Berona's War, featuring maps, devious strategies, weapons, character and troop descriptions, and the history of wartime events.
About the Author
Anthony Coffey was born in Odessa, Texas with a pencil in his hand and a song in his heart. This song is now the great Ele-Alta National Anthem. His utter disdain for the Croponites has led him to sign up for enlistment. He has aspirations of becoming one of the great Ele-Alta assassins, but will probably end up being a soil relocation engineer.
Advertisement