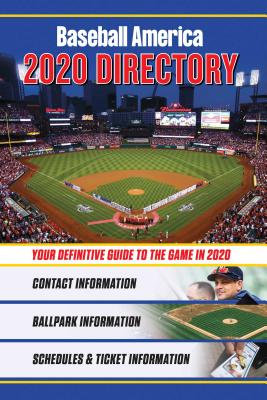 Baseball America 2020 Directory
Who's Who in Baseball, and Where to Find Them
Paperback

* Individual store prices may vary.
Baseball America, 9781932391954, 312pp.
Publication Date: April 14, 2020
About the Author
Before They Were Stars is the work of the Baseball America writers and editors. Baseball America is the leading baseball pulication and website for in-depth coverage across all levels of baseball. Baseball America covers major league, minor league, college, high school, amateur, youth, summer, winter and international baseball like no one else. Since 1981 Baseball America has provided scouts level analysis of the top baseball prospects across the United States, and globe. Baseball America is the first name in baseball coverage at every level of the game.