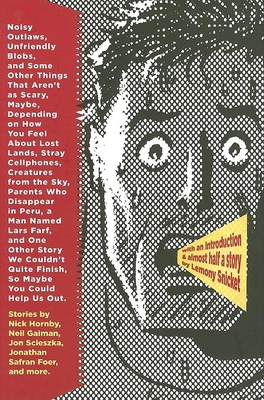 Noisy Outlaws, Unfriendly Blobs, and Some Other Things . . . (Hardcover)
That Aren't as Scary, Maybe, Depending on How You Feel about Lost Lands, Stray Cellphone
McSweeney's, 9781932416350, 202pp.
Publication Date: September 12, 2005
* Individual store prices may vary.
Description
Interspersed with charts, graphs, and various crossword puzzles, this book includes such stories as Lars Farf, Excessively Fearful Father and Husband; ACES by Phone; Small Country; Everything is Illuminated; High Fidelity; Sandman; CivilWarLand in Bad Decline; Stranger Than Fiction; and, Stinky Cheese Man.