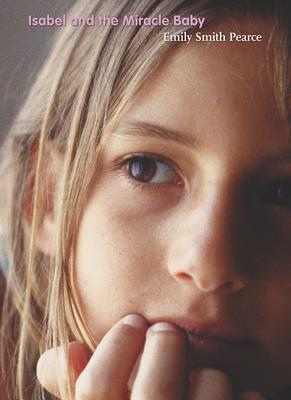 Isabel and the Miracle Baby (Hardcover)
Front Street, 9781932425444, 125pp.
Publication Date: September 1, 2007
* Individual store prices may vary.
Description
After Mama's battle with breast cancer, Isabel must forge a new relationship with her family. Isabel's baby sister Rebekah is getting all of the attention lately, and Isabel is tired of it. She's acting out, talking back, and disobeying Mama. If she could see more of her friend Tara next door, or if Daddy didn't have to work so much, maybe things wouldn't be so badbut Mama thinks Tara is a bad influence, and Daddy's job takes him out of town for days at a time. Mama has no idea how hard it is for Isabel to make new friends at school. Every day Isabel has to walk past Alicia and the other pink-and-purple girls with their lavender pencils and matching barrettes, and she just knows they're talking about her the moment her back is turned. To top it all off, Ben, the wimpy, awkward son of one of the sick ladies from Mama's cancer support group, has transferred to Isabel's schooland he's in her class. When the teacher asks her to show him around, Isabel ends up in a fight with Alicia. What hope does Isabel have for being accepted into the pink-and-purple girls' group now? When Mama trusts Isabel to look after the baby for a few minutes, Isabel tells her little sister just what she's thinking. And soon she finds the courage to tell her mother what she's been feeling.
About the Author
Emily Smith Pearce grew up in South Carolina. She holds a bachelor's degree from the University of North Carolina at Chapel Hill and an MFA in writing for children and young adults from Vermont College. She lives with her husband and daughter in Charlotte, North Carolina. "Isabel and the Miracle Baby "is her first novel.
or
Not Currently Available for Direct Purchase