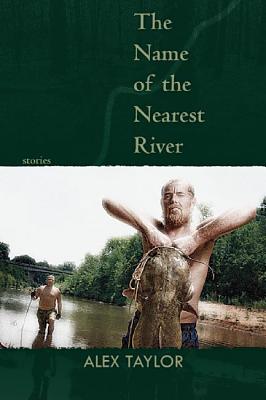 The Name of the Nearest River: Stories (Paperback)
Stories
Sarabande Books, 9781932511802, 184pp.
Publication Date: April 1, 2010
Description
Stories confronting the unfailing constant of blood in the rough woods of western Kentucky.
About the Author
Alex Taylor lives in Rosine, Kentucky. He has worked as a day laborer on tobacco farms, as a car detailer at a used automotive lot, as a sorghum peddler, at various fast food chains, and at a cigarette lighter factory. He holds an MFA from The University of Mississippi and now teaches at Western Kentucky University.
Praise For The Name of the Nearest River: Stories…
Taylor, who is still in his twenties, writes with wit, zest and skill. . . . Kentucky is lucky to have a writer as weird, unique and gifted as Alex Taylor. In the long queue of very good contemporary Southern writers, here's a guy who can cut to the front."
Pamela Miller, The Minneapolis Star-Tribune
He depicts seemingly archetypal female roles: recent widows, spurned wives, cynical teenagersand sets them afire with earnest sexuality, guts, and as much straight-faced momentum as their male counterparts. There's chilling humor in this collection, purple violence, snow-blighted landscapes, demolition derbies, and at least a dozen forthright and heretofore unused descriptions of the heart."
Oxford American
"This is the beautiful paradox of Taylor, a writer whose visions of a hard and ugly truth also tap into the quiet depths of the rural soul, a young man who's told he frowns too much, yet can't stop making jokes at his own expense. . . . Taylor might not be Western Kentucky's best-kept secret for very long."
Erin Keane, The Courier-Journal
Advertisement