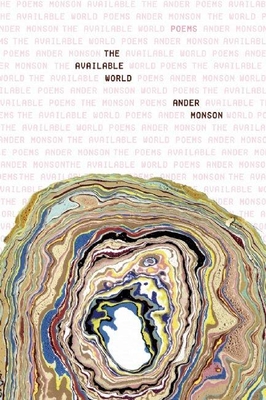 The Available World (Paperback)
Sarabande Books, 9781932511833, 85pp.
Publication Date: June 24, 2010
Description
A meditation on information-overload and an elegy for the worlds we live in--digital, analog, and real.
About the Author
Ander Monson is the author of three published books (Neck Deep and Other Predicaments, Other Electricities, Vacationland), and one forthcoming (Vanishing Point, Graywolf, 2010). He is the editor DIAGRAM Magazine and the New Michigan Press. Though he lives in Tucson where he teaches at the University of Arizona, his heart still resides thirty hours northeast by car.
Advertisement