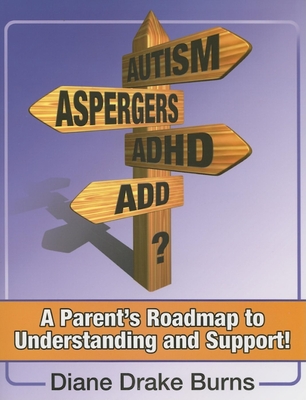 Autism? Aspergers? ADHD? ADD? (Paperback)
A Parent's Roadmap to Understanding and Support!
Future Horizons, 9781932565263, 160pp.
Publication Date: May 1, 2005
* Individual store prices may vary.
Description
Suspect there's something 'different' about your child? This book helps you navigate those early stages of your child's life. It prods parents into action. It contains chapters such as, 'Was That the Exit to Normal?', 'Rules of the Road', 'Labels - You Gotta Love 'Em', and 'To School or Not to School'.
About the Author
Diane Drake Burns writes openly and honestly about her dogged determination to avoid all things depressing when faced with the reality of her son's differences. Graduating with an English degree from the University of Texas, Mrs. Burns spent many years writing and editing before producing her first book. Mrs. Burns lives in Dallas, Texas with her husband and three children where she continues to pursue her career as a writer.
Praise For Autism? Aspergers? ADHD? ADD?: A Parent's Roadmap to Understanding and Support!…
"Diane Drake Burns has captured and communicated the heart of a mother struggling to understand her precious child who is 'different'. As an educator for over 33 years, I have counseled parents who are going through this very painful journey to find out why their child is not 'normal'. Through humor, warmth, authenticity and clear definitions, Diane gently guides parents through the maze of misunderstandings of what ADD, ADHD, autism and Asperger's really are. As she speaks to the very heart of a parent, she provides insight, wisdom and hope. I heartily recommend this book for any parent who is searching for answers and truth."
Jody Capehart, Head of School, Legacy Christian Academy