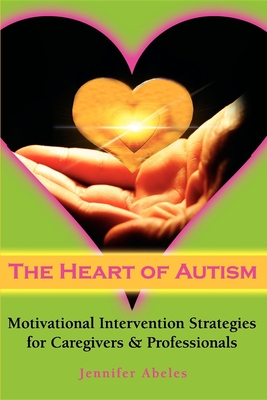 The Heart of Autism (Paperback)
Motivational Intervention Strategies for Caregivers & Professionals
Future Horizons, 9781932565348, 162pp.
Publication Date: September 1, 2006
* Individual store prices may vary.
Description
Winner of an iParenting Media Award
At long last, the Autism Angel spreads her wings This powerful guide to intervention and education empowers you with skills and motivation to foster success in youngsters with autism. Each page contains uplifting strategies, experience-based wisdom, and heart-fueling inspiration to help caregivers and professionals apply the techniques and attitudes that have made Jennifer Abeles one of the most respected professionals in the autism community. Her unique, child-centered approach has already improved the lives of countless individuals with autism. Your child or student can be next Let the Autism Angel be your guide as you journey into
The Heart of Autism
. Helpful chapters include:
Burying Myths, Embracing Truths
Stories of Hope and Joy
The Difference is a Gift
Making Peace With Autism
Your Chance to Shine
Realism Meets Inspiration
The World Around You
About the Author
Jennifer Abeles-Davidson is one of the most respected, recognized autism consultants in the United States, valued by professionals and parents alike as a champion of the autism community. She combines empirically-sound methodologies with truly engaging, hands-on play, art, and fun to blow the limits off of what children with autism can enjoy learning and doing. She is credentialed at the advanced level as a Forensic Interviewer, with highly specialized niche expertise in helping child abuse victims with autism and other special needs. Says the author about the book: "I wrote The Heart of Autism to offer a compassionate, child-centered, effective approach to addressing autism through best-practices and innovations that are changing the paradigm of what it means to live with autism. Everyone can improve the quality of life for someone with autism: this book is designed to teach you how, in simple, uplifting reader-friendly terms, and often infused with laughter-riddled common-sense inspirations!" The Heart of Autism received an iParenting "Outstanding Media Award," a national honor. Abeles-Davidson currently works with families from all over the U.S. and Canada who come to receive her positive, hands-on consulting and sessions--one-on-one, small group, and family-tailored programs--in a therapeutic farm setting near Athens, GA.
or
Not Currently Available for Direct Purchase