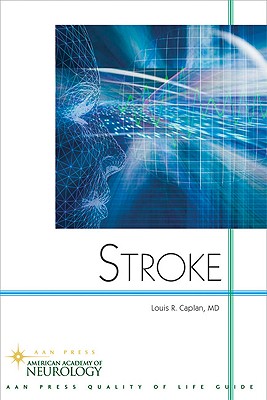 Stroke (Paperback)
Demos Medical Publishing, 9781932603149, 233pp.
Publication Date: October 1, 2005
Other Editions of This Title:
Paperback (9/30/2010)
* Individual store prices may vary.
Description
"There are an estimated 4,800,000 stroke survivors living today and about 700,000 people suffer a new or recurrent stroke each year. Stroke is one of the most common disabling medical conditions, and has wide-ranging economic, social, and psychological effects.
Stroke, the fourth volume in a series sponsored by the American Academy of Neurology, was written for both stroke survivors and individuals wishing to learn more about the condition and how to prevent it. Friends and families of stroke patients will find it a valuable resource packed with important coping tips and management techniques. Nurses, social workers, public health officials, and other caregivers will also benefit from this informative text, which covers:
The nature of stroke and its causes
Risk factors and how strokes may be prevented Symptoms and how they can be treated How stroke survivors are evaluated and diagnosed Improving function among stroke survivors through rehabilitation. How friends and families of stroke survivors can cope and manage The future of stroke and the progress already being made
Written by one of the most respected doctors in the field, Stroke is easily accessible, avoids medical jargon, and focuses not just on the patient but on the community and those close to the survivor. This essential guide will help to ensure that patients are provided with both the medical and personal care they need and will make this most difficult of circumstances a bit easier for all involved.