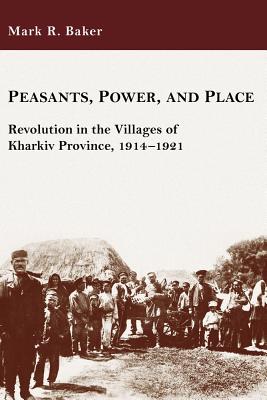 Peasants, Power, and Place (Paperback)
Revolution in the Villages of Kharkiv Province, 1914-1921
Harvard Ukrainian Research Institute, 9781932650150, 296pp.
Publication Date: June 6, 2016
* Individual store prices may vary.
Description
Peasants, Power, and Place is the first English-language book to focus on Ukrainian-speaking peasants during the revolutionary period from 1914 to 1921. In contrast to the many studies written from the perspectives of the Ukrainian national movement's leaders or the Bolsheviks or urban workers, this book portrays this period of war, revolution, and civil war from the viewpoints of the villagers--the overwhelming majority of the population of what became Ukraine. Utilizing previously unavailable archival documents, Mark R. Baker opens a unique and neglected window into the tumultuous events of those years in Ukraine and across the crumbling Russian Empire. One of Baker's key arguments is that the peasants of Kharkiv province thought of themselves primarily as members of their particular village communities, and not as members of any nation or class--ideas to which peasants were only then being introduced. Thus this study helps to move the historiography beyond the narrow and ideologized categories created during the Cold War and still employed today. Readers will gain a broader understanding of the ways in which the majority of the population experienced these crucial years in Ukraine's history.
or
Not Currently Available for Direct Purchase