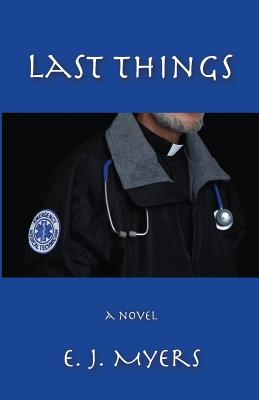 Last Things (Paperback)
Montemayor Press, 9781932727241, 326pp.
Publication Date: May 1, 2017
* Individual store prices may vary.
Description
Father Francisco ("Frank") Ochoa, age 57, has grown weary of his work. As a campus ministry priest at Rocky Mountain University, his primary work is to provide pastoral counseling services to entitled undergraduates at a second-rate ski school. He is earnest about looking after his flock, but almost three decades in the same role have left him impatient and restless. Then a chance encounter at a highway accident scene changes Frank's life. Meeting two EMTs there and, a week later, crossing paths with one of them, he responds to their unexpected invitation: he'll join their ambulance squad as a volunteer. Nothing could be more different than his current duties. Rather than just talking all day, Frank will plunge into life-and-death decisions on each of his weekly shifts.
But "the EMT thing," as he soon calls it, quickly grows more complex than Frank had expected. The work is always stressful, sometimes dangerous, and often inconclusive. Frank's commit-ment to the squad prompts criticism from Father Pete, the other priest at the campus ministry. Most daunting is the attraction Frank feels toward Laurie, one of the two EMTs he works with, as well as the resentment that this attraction inspires in Tyler, the other EMT and--as becomes apparent--Laurie's boyfriend. Frank finds that the stream of unexpected events he has stepped into runs fast and deep.
Set amid the moment-by-moment hazards and tensions of emergency medical services, LAST THINGS portrays a good-hearted man struggling to make sense of his own decisions while coping with far greater risk, uncertainty, and danger than he had ever imagined possible back when viewing the world from the safety of his ivory tower.