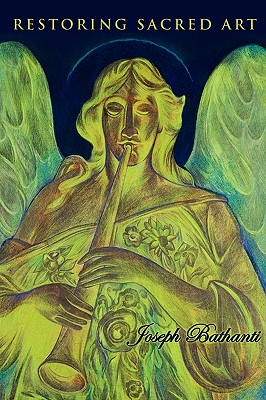 Restoring Sacred Art (Paperback)
Star Cloud Press, 9781932842401, 126pp.
Publication Date: February 10, 2010
* Individual store prices may vary.
Description
"Joseph Bathanti is a strong, eloquent voice in American poetry. His poems emanate from deep within himself and his culture, a world of rich ethnic ties and associations. I love the luminous details that he uncovers, again and again, like holy mysteries. His poems, which often deal - overtly and covertly - with religious themes, are restorative. These are, indeed, poems of restoration. Bathanti returns often to the well of memory, and he draws a fresh, sweet water from those depths." - Jay Parini The Art of Subtraction: New and Selected Poems and Benjamin's Crossing "I am a sucker for Pittsburgh poetry, but it's not just the location that moves me in Bathanti's book. I like the two main things: the outrageous and amazing memory of particulars, of things; and the mad and tender turns the work suddenly takes. Bathanti is loyal, maybe grudgingly, to a dear - a loved and hated - world. Throughout the narrative, his poetic strategies are marvelous; one poem after another is deft, and moving, and original. This is an important book." - Gerald Stern Lucky Life and Bread Without Sugar "I am enraptured by the poems in Restoring Sacred Art, Joseph Bathanti's volume of love/hate poems about growing up and contending with the physicality of Pittsburgh, that unforgettable city. The language is rich, metropolitan, and accomplished, resounding with the poet's deep memories of friendship, family, neighborhood, school agonies, old cars, Catholicism, games, fights, binges, discoveries, hard jobs, affections, memories of a place and time. The stories and lines are artfully constructed, building to the moving conclusion of the book, when the poet returns annually to visit his people and remember the city. He never stops saying goodbye." - Paul Zimmer Crossing to Sunlight Revisited: New and Selected Poems and Trains In the Distance.