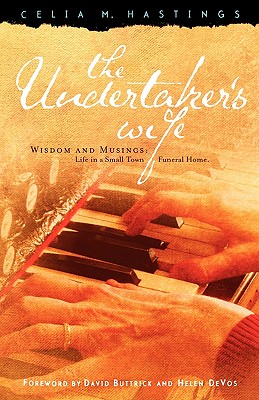 The Undertaker's Wife (Paperback)
Wisdom and Musings: Life in a Small Town Funeral Home
Faithwalk Publishing, 9781932902518, 190pp.
Publication Date: January 1, 2005
* Individual store prices may vary.
Description
Stories on living well and dying well from an undertaker's wife. A celebration of life through the lens of a small town funeral home and a woman's journey of faith. Written in a James Herriott "All Things Bright and Beautiful" style makes The Undertaker's Wife both engaging and readable just for its pure story. There are few authors with Celia Hastings' credentials which include both the first hand knowledge of running of a funeral home and an advanced theological degree. Delightful and informative, full of wit and widsom. Includes extensive appendix on funeral planning and scriptural references commonly used in funeral services. Celia M. Hastings holds a master'' degree in religious education from Western Theological Seminary (Holland, MI) and is the author of "The Wisdom Series: A Bible Survey Curriculum for Adults." She lives and works with her funeral director husband, John, in a small northern Michigan funeral home where, besides writing, she also plays the organ and officiates at funerals.