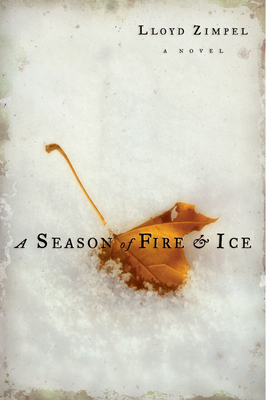 A Season of Fire and Ice
Hardcover

* Individual store prices may vary.
Other Editions of This Title:
Paperback (5/3/2007)
Description
From the heartlands of the 1880s Upper Midwest comes a morality tale of survival and destiny told in the convincing language of a patriarch's journal, evoking a real sense of the time and place. Gerhardt Praeger, a farmer of some education and plenty experience, understands the mixture of hard work, ingenuity, ethic, grace and steadiness of spirit needed to hold his settler family and neighboring community together while homesteading the hard territory of the Dakotas. He, along with his wife and seven sons, must constantly contend with natural disasters and manmade challenges to carve out their holdings in an unforgiving environment that has defeated so many of their neighbors, sending them home to their families back east. Praeger believes that God will provide sufficiently if not in abundance to those who can resist over-reaching. But a new neighbor, the bold Beidermann, who seems at times almost larger than life, stirs both his curiosity and envy, and tests Praeger's moral beliefs. Between his remarkable journal entries that observe the increasingly tense events between them, is also a narrative that moves the everyone toward calamity. What results is an almost biblical story of moral imperatives and self-revelation, of man striving to civilize.
Unbridled Books, 9781932961195, 230pp.
Publication Date: May 1, 2006