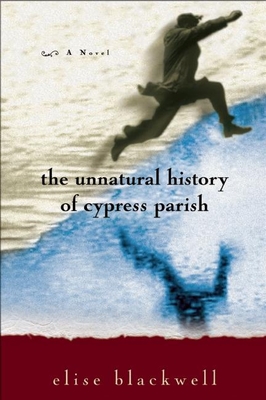 The Unnatural History of Cypress Parish (Hardcover)
Unbridled Books, 9781932961317, 210pp.
Publication Date: April 7, 2009
Other Editions of This Title:
Paperback (4/5/2010)
* Individual store prices may vary.
Description
Set in southern Louisiana in the weeks preceding the great flood of 1927, this novel depicts a place and way of life about to be forever changed. On the verge of manhood and a stone's throw of the rising Mississippi River, Louis Proby is pulled between his love of the natural world and the glittering temptations of New Orleans, between the beautiful Nanette Lancon and a father who no longer seems larger-than-life, between the simplicity of childhood and the complicated decisions of adulthood. Louis comes of age at a time when the country is coming of age. In Louisiana, it's a time when the powerful prove themselves willing to sacrifice the poor to protect their position. As the people of Cypress Parish go about their daily lives, bankers in New Orleans are plotting to alter those lives irrevocably. Like so many calamities, the one that befalls Cypress Parish has both natural and human causes. Based on historical events and narrated on the eve of another disaster, The Unnatural History of Cypress Parish tells the story of a young man growing up in a time and place not quite like any other.
Praise For The Unnatural History of Cypress Parish…
In Blackwell's lyrical second novelLouis Proby waits in New Orleans as Hurricane Katrina bears down. He reflects on his childhood in Cypress Parish, LA, when a disastrous flood in 1927 changed the fortunes of so many. Blackwell weaves human history with the natural history and, with an assortment of vibrant characters, tells a compelling story of a river that still resists the best math and science humanity can construct. Highly recommended."Library Journal, STARRED

Elise Blackwell's second novel looks back to the flood of 1927 (a real event) in the (fictional) Cypress Parish, childhood home of Louis Proby. From the vantage point of old age, Louis looks back on the choices he made in the strange and wet spring I turned 17 and crossed the marshy border that separates all that is good and bad of boyhood from all that is good and bad of manhood.'"
The New York Times

an intimate, resonant history of the era. Blackwellelegantly chronicles Louis's conflict between protecting his first love and his obligations to his father.."Publishers Weekly

Blackwell's grasp of the events surrounding the great flood is acute and grounded in a moral logic that reveals how politics can destroy a city. . . . Blackwell's delicate balancing of history and fiction has become, in The Unnatural History of Cypress Parish, even more subtle and elegant." The Times-Picayune (New Orleans, LA)

.qualities reminiscent of Truman Capote's Breakfast at Tiffany's and Joseph Conrad's Heart of Darkness. [L]ike those novels, Blackwell's is a tightly written story that forces the reader to sit down and take notice. Like Capote and Conrad, Blackwell weaves more than a lifetime of insights into this book. The richness of Blackwell's novel is that it is many stories in one coming-of-age the underside of politics[and] a love story. [with] descriptionsbeautifully written and erotic but without being seamy or tawdry. The South, in a lot of popular culture, is too often portrayed as a region of buffoons and psychopaths. Elise Blackwell refuses to accept that demeaning view. Blackwell has produced a literary gem that portrays the South with all its layered complexity." The Herald-Sun (Durahm, NC)

The present haunts the past in this beautiful and timely book. Blackwell burns time, love, and loss down into a bed of discrete mnemonic coals. The voice is so true that it reads like the purest, most authentic memoir. This novel is tough, and sad, and lovely." Brad Watson, author of Heaven of Mercury and Last Days of the Dog Men

Elise Blackwell once again demonstrates her marvelous talent for braiding together public and private history. The result is a beautifully written and absorbing novel. Margot Livesey, author of The Missing World, Criminals and other novels

Elise Blackwell's novels are sublime. Rendered with precision and humanity,
The Unnatural History of Cypress Parish is, like Hunger, about memory, history, and what guilt can do to a person over the course of a life. It is also a tour de force. I cannot recommend it highly enough." Anthony Doerr, author of The Shell Collector and About Grace

'Who I am remains intimately gnarled with where I came from,' says narrator Louis Proby. And where I came from is the place making the news, the place in the line of fire, soon to be the eye of the storm.' The novel comes aliveonce the river's innate turbulence becomes a tangible threat, and Louisis privy to backroom negotiations to sacrifice Cypress Parish by dynamiting its levee in order to save New Orleans. The cruel pragmatism of the men who dicker over the future of Louis' home foreshadows the real-life callousness and shortsightedness we now know led to the man-made disaster of Hurricane Katrina. .[I]n scenesof the intentional destruction of a levee, or the description of the pilots who flew above the town in the days before the dynamitingwe see the venal hubris of men who have tried to control nature, and in their failure, destroyed an entire way of life."San Francisco Chronicle
or
Not Currently Available for Direct Purchase