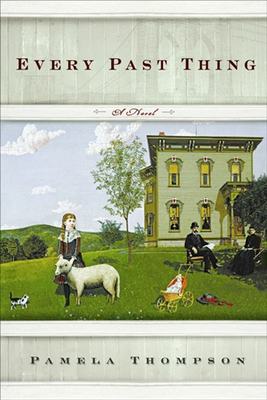 Every Past Thing (Hardcover)
Unbridled Books, 9781932961393, 326pp.
Publication Date: September 1, 2007
* Individual store prices may vary.
Description
In 1899, the streets of New York were as unsettled as the heart and mind of Mary Jane Elmer. The ideas of the transcendentalists were still in the air, and thoughts of a second revolution were rising. Emma Goldman spoke to ever-growing numbers of the disenfranchised in Union Square and scandalized the city fathers. Police used horses, clubs and bullets to disperse the crowds. Women were redefining their roles for the coming century. And, near the middle of life, solitary in her marriage to an intractable and distant artist, and still grieving the death of their daughter ten years earlier, Mary struggles to shape a future she can endure. Derived from the lives of real people, this beautiful novel is a whirlwind of history, art, familial tremors, and personal desire. But beyond its elegance, beyond its historical authenticity, Every Past Thing is an intimate and moving family portrait--and its every brushstroke is marked with longing.