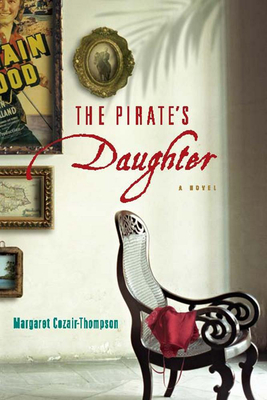 The Pirate's Daughter
Hardcover

* Individual store prices may vary.
Other Editions of This Title:
Digital Audiobook (8/21/2008)
Paperback (8/5/2008)
Fall '08/Winter '09 Reading Group List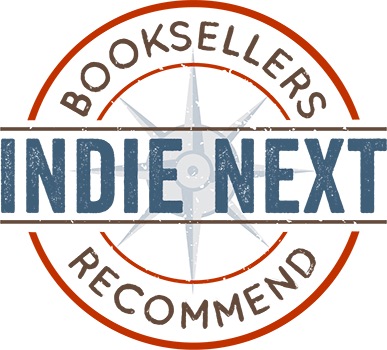 "Combine 1946 Jamaica, the notorious Errol Flynn, and a beautiful local girl, and the stage is set. Now add politics, culture struggles, dreams realized and dreams shattered and you have a thoroughly engrossing novel drenched with the rich scent of the tropics."
— Gee Gee Rosell, Buxton Village Books, Buxton, NC
View the List
Description
"Back in America, little was known of my life in Jamaica," wrote Errol Flynn. In 1946, a storm-wrecked boat carrying Hollywood's most famous swashbuckler shored up on the coast of Jamaica, and the glamorous world of 1940's Hollywood converged with that of a small West Indian society. After a long and storied career on the silver screen, Errol Flynn spent much of the last years of his life on a small island off of Jamaica, throwing parties and sleeping with increasingly younger teenaged girls. Based on those years, The Pirate's Daughter is the story of Ida, a local girl who has an affair with Flynn that produces a daughter, May, who meets her father but once. Spanning two generations of women whose destinies become inextricably linked with the matinee idol's, this lively novel tells the provocative history of a vanished era, of uncommon kinships, compelling attachments, betrayal and atonement in a paradisal, tropical setting. As adept with Jamaican vernacular as she is at revealing the internal machinations of a fading and bloated matinee idol, Margaret Cezair-Thompson weaves a saga of a mother and daughter finding their way in a nation struggling to rise to the challenge of independence.
Praise For The Pirate's Daughter…
Cezair-Thompson has spun a book-club-ready saga with two gorgeous women at its center--Ida, a light-skinned local girl who has a tryst with Flynn, and May, the daughter of that brief union. Flynn never acknowledges paternity, leaving Ida and May to forge a place for themselves in a land where they belong to neither the wealthy class of expatriates, nor the emerging black majority[the book has] a knockout ending that reveals treasure buried beneath sand-encrusted secrets."People Magazine, Critic's Choice

With just enough swagger left in him to set island hearts aflutter, [Flynn] embarks on an affair with a young mixed-race girl coming of age, which, set against Jamaica's own progression toward self-governance, makes for an unabashedly frangipani-scentedand wholly satisfyingarmchair holiday of a read."Vogue

The novel never stops for breath once[it] just buzzes along, with years flying by between chapters, and dozens of characters entering and exiting, saying interesting things and doing outrageous ones. These characters range from aristocratic Europeans to desperately poor Jamaicans, and they are constantly pairing off in the most surprising ways."O Magazine

[Cezair-Thompson] explores questions about identity and racism without being heavy-handed about it. She's best at juxtaposing Flynn's imported glamour with the realities of Jamaica and at suggesting there's more than one kind of buried treasureThe Pirate's Daughter offers plenty of serious passion and escape."USA Today

Cezair-Thompsonbrings a smart, lilting voice and a sharp, quirky perspective to a tried-and-true literary formula, the sweeping historical epic.Cezair-Thompson unravels a surprising yarn that is rich, salty and ultimately satisfying[It's her] deft evocation of the beauty and unpredictability of Jamaica, its topography and its people, that raises "The Pirate's Daughter" to a level far above the bodice-ripping historic epic."
The Washington Post

Provides the kind of full-bodied yarn ideal for readers looking to be swept away." The Christian Science Monitor

"A ripe romantic novela mélange of family saga, love story, and political-historical fiction served up in a tropical setting."The Boston Globe

The Pirate's Daughter captures perfectly the essence of Jamaica, from the lilting patois spoken by its people to the lush beauty of its mountains and coves. If you have traveled there, you will certainly recognize the place, though this book will make you more intimate with its contradictions. Ms. Cezair-Thompson presents its racial and economic tensions, as well as its romance."The Dallas Morning News

Cezair-Thompson makes use of a little-known bit of 20th-century popular history as a fulcrum to jimmy her way into the intricate themes of race, color, politics, fame and class in her native JamaicaThe Pirate's Daughter is the best kind of middle-brow fiction, neither pandering nor elitist, and not least of its charms is the desire to visit Jamaica that it will inspire in many of its readers."The Fort Lauderdale Sun-Sentinel

"Cezair-Thompson promises her readers a "tropical adventure." She evokes spectacular shipwrecks and deserted islands, infamous buccaneers and glamorous celebrities. And the story that follows makes good on these promises. The novel fictionalizes an episode in the life of Errol Flynn, the scandal plagued, womanizing movie star whose sailboat capsized off the coast of Jamaica during a hurricane in 1946. Beginning with this very real drama, Cezair-Thompson tells the tale of two imagined women: a beautiful Jamaican teenager Flynn seduces during his time on the island and the daughter she bears him but whom he never cares to know."The New York Times Book Review
Unbridled Books, 9781932961409, 394pp.
Publication Date: October 1, 2007
Is this the story of a pirate's daughter? Why or why not? Is there more than one pirate in the novel?
How does Cezair-Thompson use the concept of pirates to tell the larger political story of Jamaica's path to independence? What does this book say about Colonialism?
Is this a novel about race? Is it a novel about class?
Passions run deep in this novel, both love and hate. Do you consider this a love story? Is it a love story between couples, or a love song for Jamaica, or both? What various kinds of love fuel the plot? What kinds of hatred drive the narrative?
Strong mothers abound in this book, even the mothers we read about only in passing who leave Jamaica for New York to earn a living for their children. Do you think Ida is a good mother? Do you think that is a fair question, given the challenges she faced? How important are fathers, and father figures?
Maps play a significant role in this novel. The greatest mysteries, though, are finding ways to understand hearts and histories. What guides May in her journey toward self-discovery? How does Nigel find peace?
How does the story of Errol Flynn and Hollywood add to the novel?
How do the interplay of fact and fiction enliven the story?
Place is critical in this novel. How does Cezair-Thompson use different settings to advance her tale?
What notions of beauty shape this story?
Much of the novel is about seduction, but not always the literal kind. What seduces different characters, and why?
Movies are important to the story, but in the end May is most influenced by words and books. Why does she seem more interested in one form of media over the other?
How important to the novel is the theme of forgiveness?
Is Jamaica a character in this novel?