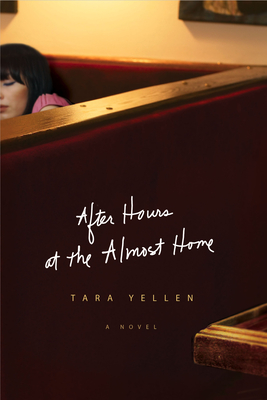 After Hours at the Almost Home
Paperback

* Individual store prices may vary.
Description
It's Super Bowl Sunday at the Almost Home Bar and Grill with the hometown Broncos playing for their second championship in a row, and the already busy night is about to get busier. When the bartender walks off, she leaves the remaining staff to the chaos of the night--and with the real question. Not why did she leave but why do they stay? After closing time and on a school night, Colleen's 14-year-old daughter is no stranger to the Almost Home. She'll do almost anything to leave, to move her life forward or somehow return to earlier, better times, anywhere but here. But it doesn't matter; there seems to be no way out. For one night, we follow all of them as they make their cash, close up, and then linger into the after hours, as they always do, their lives colliding, past and present, in the dark back corner at table 14--drinking, talking, and, now, in the wake of Marna's absence, facing questions: Where did she go? Will she return? Why do we stay? How dangerous is restaurant love? Smart, provocative, and flawlessly on target, Tara Yellen's revealing debut offers keen insights on a group of people left to put the pieces of their own lives back together in the wake of a friend's disappearance. After Hours at the Almost Home will put you in an altered state--it's got kick and goes down like a shot. But its effects might be far more lasting.

Unbridled Books, 9781932961485, 259pp.
Publication Date: April 8, 2009