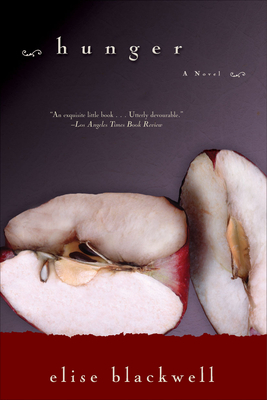 Hunger (Paperback)
Unbridled Books, 9781932961508, 152pp.
Publication Date: April 1, 2008
* Individual store prices may vary.
Description
Scouring the world's most remote fields and valleys, a dedicated Soviet scientist has spent his life collecting rare plants for his country's premiere botanical institute in Leningrad. From Northern Africa to Afghanistan, from South America to Abyssinia, he has sought and saved seeds that could be traced back to the most ancient civilizations. And the adventure has set deep in him. Even at home with the wife he loves, the memories of his travels return him to the beautiful women and strange foods he has known in exotic regions. When German troops surround Leningrad in the fall of 1941, he becomes a captive in the siege. As food supplies dwindle, residents eat the bark of trees, barter all they own for flour, and trade sex for food. In the darkest winter hours of the siege, the institute's scientists make a pact to leave untouched the precious storehouse of seeds that they believe is the country's future. But such a promise becomes difficult to keep when hunger is grows undeniable. Based on true events from World War II, Hunger is a private story about a man wrestling with his own morality. This beautiful debut novel ask us what is the meaning of integrity.
Praise For Hunger…
As a first novel, Hunger stands on its own: spare, searing
a finely angled vision into hell, a spare portrait of the banality of survival."
Philadelphia Inquirer

A striking debuta wrenching existential drama that Blackwell handles
with spare prose and abundant compassion."Elle

A riveting fictional account, based on real events... a poignant look at a wrenching period of history."Chicago Tribune

An exquisite little book . . . Blackwell craftily weaves history and botany through this utterly devourable narrative . . . a multicolored treat."Los Angeles Times

A remarkable, fact-based story of heroism and self-sacrifice under the harshest of war's privations [and] of the desperate will to survive. . . . The prose of Hunger is terse, stripped to essentials, but it produces a lilting, nearly poetic quality. The detail is exacting and freshly presented. . . . A compelling exploration of the moral chasm that war can create." Bookpage

In Elise Blackwell's original and engrossing short novel, Leningrad during the German siege forms the background for an exploration of love and betrayal, as well as for some richly sensual evocations of the pleasures of eating."J.M. Coetzee, Booker Prize winning author of Disgrace
and Life and Times of Michael K

All the more chilling for its poetic economy, HUNGER captures a sweeping catastrophe through one man's tale of belated conscience. It is a haunting reminder that history has no mercy, that no matter how lofty our circumstances or our ideals, we may be tested terribly at any moment by the times in which we live."Julie Glass, author of Three Junes

An eccentric, courageous and poetic study of human beings in extremis."
Julia Blackburn, author of The Leper's Companions and Old Man Goya

...a lucid, serene style, which contrasts with her grim subject matter and increases its nightmarish quality.a profoundly disturbing reality."Wall Street Journal

Insightful and gripping... Hunger examines both the limitations and the possibilities of the human character... Fascinating."San Francisco Chronicle