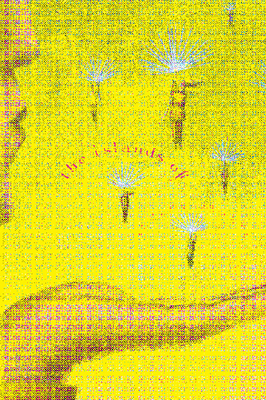 The Islands of Divine Music
Hardcover

* Individual store prices may vary.
Description
The Islands of Divine Music is a novel of five generations of an Italian-American family finding its place in the New World. Against a backdrop of Immigration, Prohibition, the Cuban Missile Crisis, the Vietnam War, and the new millennium, five generations of the Verbicaro family make their way from Southern Italy to San Francisco as each character brushes up against some aspect of the divine. The family matriarch is Rosari, a little girl whose family flees Italy because her prodigality is exploited by illiterate kidnappers. After her beautiful, psychotic mother's suicide, the girl and her despondent father come to San Francisco, where she meets the man she'll marry, a handsome, fiercely strong peasant named Giuseppe Verbicaro. The twelve linked stories of The Islands of Divine Music are portraits of family members whose lives are interwoven in one narrative that spans 100 years. Rosari and Giuseppe's oldest son, Narciso, a handsome and dim-witted dandy, barely evades death and the stain of organized crime by his simple-minded innocence and luck, while his passionate brother Ludovico, a talented third baseman in the old San Francisco minor leagues, falls prey to the illicit dreams of a wise guy from the Gambino family. His scheme to smuggle Cuban cigars to the San Francisco Bay nearly ends in drowning but leads to a kind of salvation. Their youngest brother, Joe, a brilliant child and shrewd businessman, is ashamed of his ethnicity and, in particular, his father. This is due in part to the fact that Giuseppe, wandering North Beach, believes that God directs him to marry a teen-aged, pregnant Mexican prostitute named Maria. Further senility, faith, or vermouth convinces the old man that Maria's child, Jesus, is the product of an immaculate conception. The event is both a family disgrace and a bizarre blessing. The child's life and tragic death come to have a profound effect on Giuseppe's progeny, particularly Joe's children: Penelope, who flees the country following involvement in deadly anti-Vietnam War activities, and her brothers Paulie and Angelo, who are inspired by the young Jesus to embark upon a quest of several thousand miles to recover the family's lost and most prized spiritual treasures.

Praise For The Islands of Divine Music…
Addiego has a good ear for dialog, drawing some compelling characters"
Library Journal

With The Islands of Divine Music, John Addiego achieves a deft and graceful balancing act--a tender but unflinching fictional interface of pragmatism and passionate faith. As Addiego investigates the twentieth century American experience by way of southern Italian lore and Mexican mysticism, he delivers a novel that somehow manages to be both succinct and expansive, both grounded and otherworldly. I was moved and entertained by this truly original story."Wally Lamb

"Poignantly drawn...Addiego's lyrical prose and eye for detail bring Rosari's family to life in a way that feels rich and multidimensional. Reflecting the significant events and social movements of the past century through the lives of the Verbicaros adds yet another layer to this satisfying saga."The Oregonian

At times funny and at others quite sad, Addiego succeeds in giving readers a thoughtful and amusing look at one hundred years of history" through the eyes of the Verbicaro family. Islands of Divine Music will appeal to readers who enjoy the likes of Laura Esquivel and Sandra Cisneros."bookbitch.com

One of those books you have to read to experience the nuanced details, the deft language, and the intriguing characters. Addiego's poetry background is felt in every page. Fortunately, he also has a novelist's knowledge of his characters. Even though The Islands of Divine Music is only 241 pages, it's a large story, but the scope of its characters is intimate There is real heart in The Islands of Divine Music, and a sense of how lives brush up against one another, especially in a large familyJust like in our lives, there are many stories on the margins that are left untold, and add to a larger felt experienceyou won't regret spending your time with the Verbicaro family and losing yourself in The Islands of Divine Music."newwest.net
Unbridled Books, 9781932961546, 241pp.
Publication Date: October 1, 2008