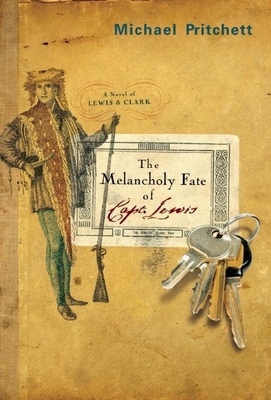 The Melancholy Fate of Capt. Lewis
A Novel of Lewis & Clark
Paperback

* Individual store prices may vary.
Description
While writing a biography of his famous namesake, Bill Lewis, a high-school history teacher, nearly loses himself in his attempts to understand one of the great untold stories in American history--the adventures and subsequent suicide of Meriwether Lewis. Even as he struggles to illuminate that strange and exuberant time and and falls under the spell of the elusively seductive persona of Capt. Lewis, Bill finds himself fighting his own personal crisis, brought on by a clinical depression that threatens not only his book, but his job, his family, his 13-year marriage, and his own survival past the age of 40. In this rich, confident debut novel, Michael Pritchett not only authentically recreates the world through which Lewis and Clark forced their way, but also finds extraordinary parallels between Capt. Lewis's doubt about manifest destiny and the contemporary uncertainty of the introspective modern male at a time when all our values are in question.
Unbridled Books, 9781932961591, 400pp.
Publication Date: November 7, 2008