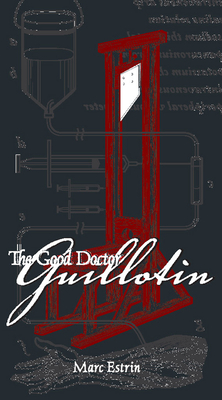 The Good Doctor Guillotin
Paperback

* Individual store prices may vary.
Description
The Good Doctor Guillotin follows five characters to a common destination--the scaffold at the first guillotining of the French Revolution: Dr. Guillotin, of course, a physician and member of the National Assembly, involved in many important events, including the Tennis Court Oath. Nicolas Pelletier, the first victim--or "patient," as they were sometimes called, since the new beheading machine was seen as a humanitarian medical intervention in the state's technique of dealing death. Father Pierre, the cur who accompanies Pelletier in his last days, a man torn between his religious commitment, and an equally strong commitment to the poor and their revolution. Sanson, the famous executioner of Paris who, 9 months later would execute the king and retire from remorse. Tobias Schmidt, builder of the new machine, a German piano maker working in Paris, a freethinker predicting the Terror that will follow, but allowing himself to initiate it. The revolution, after all, had reduced the sale of pianos. Various other interesting figures briefly appear: Damiens, Mozart, Mesmer, Louis XVI, the Marquis de Sade, Marat, Robespierre, Demoulins among them. The eighteenth century narrative is divided into several sections, each introduced by an essay in the author's voice, the first on five-ness and Pentagons; a second on hope and Utopia; a third on revolutionary violence; and a fourth on capital punishment. This is no "historical novel." It is, rather, a fictive meditation on a contemporary conundrum using an eighteenth century drum.
Unbridled Books, 9781932961850, 340pp.
Publication Date: September 29, 2009