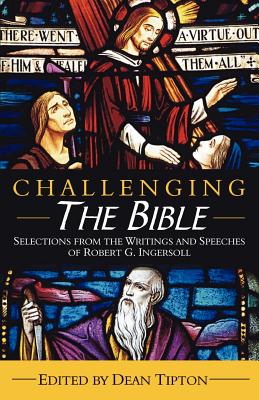 Challenging the Bible: Selections from the Writings and Speeches of Robert G. Ingersoll (Paperback)
Selections from the Writings and Speeches of Robert G. Ingersoll
Immediex Publishing, 9781932968262, 172pp.
Publication Date: May 1, 2005
Description
Challenging the Bible contains masterful insights about the Bible from one of the world's greatest freethinkers and orators of all time--Robert G. Ingersoll. Editor and religious expert Dean Tipton has selected some of the best material from thousands and thousands of pages of Ingersoll's writings and recorded speeches that challenge the Bible and its followers. Challenging the Bible explores a wide variety of Bible-related topics and raises important questions that everyone should think about. The result is one penetrating book that best presents the various perspectives and objections against a religious text that has unquestionably been the most dominant influence in human history. Truly a must read for anyone ranging from conservative religious believers to liberal freethinkers, Challenging the Bible combines the insight and passion of Robert G. Ingersoll with the astute selection of Dean Tipton to create a truly special work in the genre of religious literature.

Advertisement