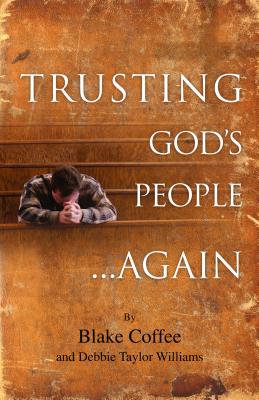 Trusting God's People... Again (Paperback)
Trustedbooks, 9781933204482, 174pp.
Publication Date: October 1, 2007
Description
Is it safe? The journey toward healing, that is is it a safe journey? Dare I expose myself to God's Word and to God's people again? After all, it was God's people who put me here in the first place. There are supposed to be some safe havens--some places where, when the storms of life well up around us and begin to beat us down, we can go to rest. There should be a place where we can trust people and confide in them without fear of being hurt. And when we find that place, it should stay safe and secure for us always. The church should be one of those places. We should be able to trust God's people. At least that is the way it should be. But that's not necessarily how it is, is it? The truth is, those places don t really exist, and you have learned that the hard way. In reality, church is not all that much safer than anywhere else, and God's people can be as mean-spirited and hurtful as anyone else; maybe even more so. Books on this subject often do well to identify the plight of wounded Christians, and perhaps even some of the causes within the church. But genuine healing for the wounded Christian comes from God's Word. This book does more than just coddle the wounded it moves them through reconciliation, re-commitment and to a point of re-engaging. It also includes personal contributions from co-author Debbie Taylor Williams from her own painful experience of being hurt by the church. Already used with remarkable success in support groups for people hurt by the church, this book brings the reader healing lessons which emanate from Scripture. It is a journey not only to a point of healing but to a point of re-engagement with God's people and with ministry.
Advertisement