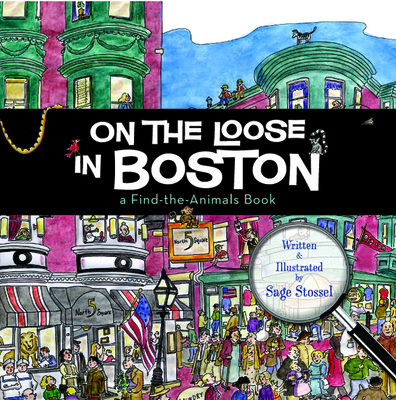 On the Loose in Boston
A Find-The-Animals Book (Find the Animals)
Hardcover

* Individual store prices may vary.
Description
With simple rhymes and colorful, highly detailed painting, the prize-winning Atlantic Online cartoonist creates a "Where's Waldo?"-type hit, setting animals free from Franklin Park Zoo and challenging children to find them in settings from Faneuil Hall to Fenway Park. In the city of Boston, / in fair Franklin Park, / sits a snug little zoo / that closes at dark. One morning the keeper / discovered a note. / "We've gone for a walk""/ the animals wrote. "Oh, dear,"said the keeper, /"what am I to do? / My critters have left me / alone at the zoo." Children will have a ball helping the keeper find a rhinoceros in the North End, a koala bear in Chinatown, and a penguin on Boston Common. Over 100 animals are hiding cleverly in beloved Beantown settings.
Commonwealth Editions, 9781933212920, 36pp.
Publication Date: May 1, 2009