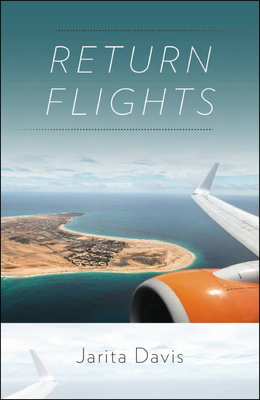 Return Flights (Portuguese in the Americas Series)
Paperback

* Individual store prices may vary.
Description
These poems—varying from narrative to imagist to lyrical—reflect the "sodade" of Cape Verdean culture that is shaped by separation and longing—longing for the home that has been left behind and for loved ones who have departed. Cape Verdean communities extend beyond national boundaries and are paradoxically independent of place, even when inspired by it. Return Flights marks a turning point for Cape Verdean American culture, one in which a partially forgotten past becomes a starting point for possible futures, both of new transoceanic contacts and of new reinventions of culture.
Praise For Return Flights (Portuguese in the Americas Series)…
"If there's a way to define either home or heaven, it will be found between the pages of Jarita Davis' Return Flights. Whether the poems look over their shoulder on departure or face forward on the journey, Davis' view captures the reverie and the discovery from both angles. Reading these poems, I'm blown away by the ways in which history speaks to the present and how even the young have some wisdom for the old. Not only does she offer a sublime view of the land one leaves behind to come to America but she also explains the loss and what's preserved, which makes where she lands all the richer with its vestiges of memory."—A. Van Jordan

"Jarita Davis's poems work an uncanny spell on the reader. Her language is fully contoured to form the seamless parade of images, lush and deep, that bring this book to life. When one finishes Return Flights, he or she will emerge with salt air in the lungs and Island sun in the eyes. There is a wealth in this book that is rare. This poet takes you out of your world and into another so deftly, so beautifully, you will feel as though you have lived in each one of these poems."—Frank X. Gaspar
Tagus Press, 9781933227672, 88pp.
Publication Date: April 5, 2016
About the Author
JARITA DAVIS is a poet and fiction writer with a BA from Brown University and an MA and a PhD from the University of Louisiana, Lafayette. Her work has appeared in the Southwestern Review, Cave Canem Anthologies, Crab Orchard Review, Plainsongs, Tuesday: An Art Project, Verdad Magazine, and the Cape Cod Poetry Review. She lives and writes in West Falmouth, Massachusetts.
or
Not Currently Available for Direct Purchase