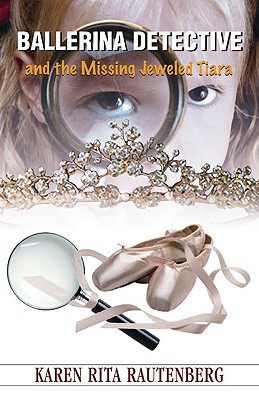 Ballerina Detective and the Missing Jeweled Tiara (Paperback)
Dna Press, 9781933255477, 198pp.
Publication Date: June 1, 2009
* Individual store prices may vary.
Description
Providing a colorful slice of life, mystery, light romance, and personal struggles, this adventure tale draws readers into the life of a contemporary American girl, Kayla, in her quest to pursue her dreams and find her identity in the exciting transition from childhood to early adolescence. The story takes an unexpected turn when someone steals her friend Amber's most prized possession—the gold tiara she planned to use as the crown in The Nutcracker ballet. Suddenly, Kayla and her fellow ballerina friend Vicki find themselves embroiled in the roles of amateur detectives. Kayla also discovers something very special about herself; she gets the starring role in a school play but must overcome stage fright and the difficulty of memorizing her lines all while experiencing her first crush on a boy. Young readers will appreciate boys and girls pursuing their dreams against long odds, enthralled in camaraderie, and at times dealing with unending drama and conflict. Also highlighting issues of diversity, Kayla's friends come from different ethnic and cultural backgrounds and utilize unique approaches to solve conflicts and address personal challenges.
or
Not Currently Available for Direct Purchase