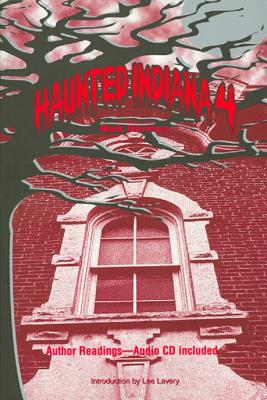 Haunted Indiana 4 (Tales of the Supernatural Series) (Paperback)
Thunder Bay Press Michigan, 9781933272054, 161pp.
Publication Date: September 30, 2005
* Individual store prices may vary.
Description
Haunted Indiana 4 delves once more into the eerie side of Indiana history with new and old tales from across the state: • The spirit of America's most prolific female serial killer who is said to haunt her former home in La Porte; • The ghost of a grave robber said to walk the paths of a cemetery in New Albany; • A ghost town near Nashville that truly lives up to the term "Ghost Town;" • The gentle story of a grandfather's spirit who made a phone call from beyond the grave to aid his granddaughter when she needed it most; • Tales of enigmatic spirits of former prisoners who are serving a "more than life" sentence at the Old Jail Museum in Valparaiso; • A series of ghostly tales told within the ranks of the police from across the state; and many more. . .Also included in Haunted Indiana 4 is an audio CD narrated by Mark Marimen with four stories - including one never before published.
About the Author
Mark Marimen was born in Merrillville, IN, and received his master's degree from Duke University. The author of five other books, including Haunted Indiana I-V and School Spirits, he currently lives in Crown Point, IN, with his family.