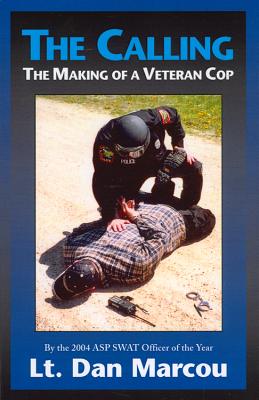 The Calling (Paperback)
The Making of a Veteran Cop
Thunder Bay Press Michigan, 9781933272115, 216pp.
Publication Date: June 1, 2007
* Individual store prices may vary.
Description
The Calling: The Making of a Veteran Cop is an action-packed drama that takes you through the first five years of the career of an American cop. You will get to know Dan McCarthy, who wants to be a cop for all the right reasons. You will ride along with McCarthy as he saves lives, catches bad guys, and tries to survive long enough to become a veteran. McCarthy is a fictional cop in the fictional city of La Claire, Wisconsin. You will navigate the streets of La Claire with McCarthy and his colorful beat partners, Stammos, Carpenter, Dooley, Sgt. Compton, and the incorrigible Stanley Brockman. Get ready for a realistic tour of what policemen do all over this country twenty-four hours a day, seven days a week. Strap on your duty belt and buckle your seat belt. It s gonna be one helluva ride!
About the Author
Lt. Dan Marcou arrested his last felon November 1, 2006, after thirty-three years. He is a highly decorated police officer, the 2004 SWAT Officer of the Year, and a nationally recognized police trainer. He was told so often, You should write a book, that he decided to sit down and write one. Here it is. He hopes that you find his first effort memorable.