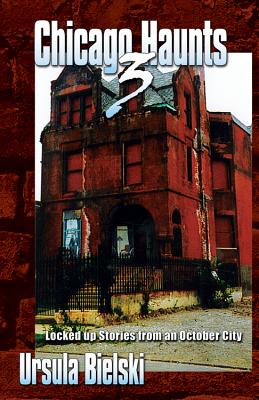 Chicago Haunts 3
Locked up Stories from an October City
Paperback

* Individual store prices may vary.
Description
Ursula Bielski continues her collection of ghastly ghosts in this third volume of Chicago Haunts.
Thunder Bay Press Michigan, 9781933272153, 223pp.
Publication Date: August 1, 2009
About the Author
Ursula Bielski grew up in a haunted house on the North Side of Chicago and still lives in that same neighborhood with her own family. At an early age she became a believer in paranormal experiences, from the curse of the Chicago Cubs at nearby Wrigley Field to the ghosts at local Graceland Cemetery. In college Bielski tagged along with psychology students investigating reported hauntings, and she has been a ghosthunter ever since.Her interest in the apparent relationship between folklore and ghostly activity led Bielski to write the acclaimed and widely successful book, Chicago Haunts: Ghostlore of the Windy City. A second volume, More Chicago Haunts: Scenes from Myth and Memory, was released in 2000. She also co-authored Graveyards of Chicago: The People, History, Art, and Lore of Cook County Cemeteries. This is her first book for younger readers. --This text refers to an out of print or unavailable edition of this title.
or
Not Currently Available for Direct Purchase