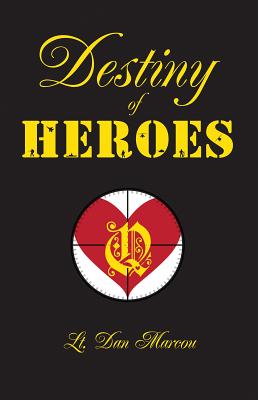 Destiny of Heroes
Paperback

* Individual store prices may vary.
Description
This is a novel for our times following two warriors on separate paths destined to intersect. When John Savage joins the military after 9/11, he never expects his path to intertwine with a dangerous jihadist, but when his Airborne Ranger unit is ambushed by insurgents, John comes face to face with a wanted Al Quaeda operative known as The Queen of Hearts. Both escape the battle unscathed. Savage returns home to become a police officer in the Midwest. The Queen of Hearts, determined to kill but not die for Allah, is sent to the United States to slaughter a significant target. Their paths cross again, leading John to team up with the FBI in their nationwide search for the terrorist. As they race towards their target, one seeks infamy while the other finds his destiny—the Destiny of Heroes.
Thunder Bay Press Michigan, 9781933272429, 274pp.
Publication Date: September 1, 2013
About the Author
Lt. Dan Marcou retired after 33 years as a highly decorated police officer in 2006. In 2007 his first novel The Calling, The Making of a Veteran Cop, was published. It is still being used in police academies and criminal justice programs as an exciting and accurate portrayal of law enforcement. He followed this novel with SWAT: Blue Knights and Black Armor, and Nobodys Heroes, to complete the well-received McCarthy-Compton Trilogy. Lt. Dan remains active as an internationally-recognized law enforcement trainer. He also has had hundreds of articles published on-line and in print and is a featured columnist for PoliceOne.